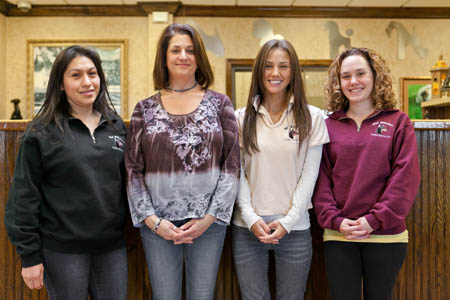 Hal Wheeler's Pet Resort & School for Dogs - Employment Inquiry Form

Dear Fellow Pet Lover,
Thank you for your interest in an employment opportunity with Hal Wheelers School for Dogs. Below is a list of positions we offer.
All positions offer competitive salaries and cross training options. All full-time employment includes competitive salaries and benefits. We always welcome quality applicants with a natural comfort or prior experience working with animals.
Most positions offer full and part time hours.
Bather/Brusher: Bathing, drying and brushing those dogs receiving grooming services. Learn to trim nails and clean ears. Must be comfortable handling all types of dogs. No experience required - tremendous opportunity for growth.
Groomer: This position requires previous experience of all breed grooming. Extensive hand scissoring is not necessary. Grooming school graduates are welcome.
Customer Care Representative: This position entails direct client interactions. Checking in, checking out pet guests. Phone and computer skills required. Must love dealing with the public.
Kennel Technician: This position involves caring for the dogs and cats that are boarding with us. Duties may include cleaning, feeding and keeping the dog and cats healthy and happy.
Dog Exerciser: Responsibilities include playing with dogs, pool wading, Frisbee or just walking. Dog Exercisers are responsible for quality one-on-one playtime sessions with our pet guests.
Inside Sales/Customer Service: Responsibilities include capturing new client information, booking reservations and positively promoting the many specialty care services we offer. Good computer and phone skills required.
Training Class Instructors: Experienced in all levels of dog training. Classes & private lessons.